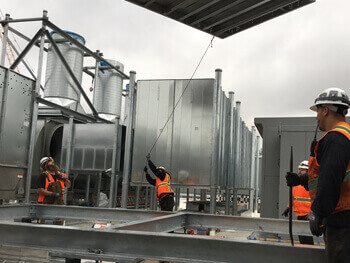 EMCOR Services Northwest provides customers throughout Western Washington with customized, cost effective, energy efficient mechanical and energy solutions across a wide range of systems and facility types.
Our portfolio of services include everything from engineering applications and automated control systems to retrocommissioning and factory-authorized equipment maintenance.
For added value, we provide our customers with knowledgeable consulting and services that address today's needs for efficiency, productivity, and environmental compliance.
Mechanical System Services
Our experienced technicians can help ensure that your buildings are comfortable, so you can be more productive. We can help with preventive maintenance, equipment repairs, and new equipment installations.
Benefits of our mechanical services include: